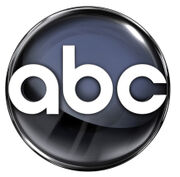 The American Broadcasting Company (ABC) is an American television network. Created in 1943 from the former NBC Blue radio network, ABC is owned by The Walt Disney Company and is part of Disney-ABC Television Group. It first broadcast on television in 1948. Corporate headquarters are in Manhattan in New York City, while programming offices are in Burbank, California adjacent to the Walt Disney Studios and the Walt Disney Company corporate headquarters. ABC is the most watched television network in the United States as of 2008.
Mork and Mindy on ABC
Edit
Mork and Mindy was broadcasted from 1978 until 1982 on ABC starting on September 14, 1978 to May 27, 1982. After the show finished, a Saturday morning cartoon titled The Mork & Mindy/Laverne & Shirley/Fonz Hour ran on ABC from 1982–1983. The Mork & Mindy segments were a prequel, with Mindy as a student in high school.